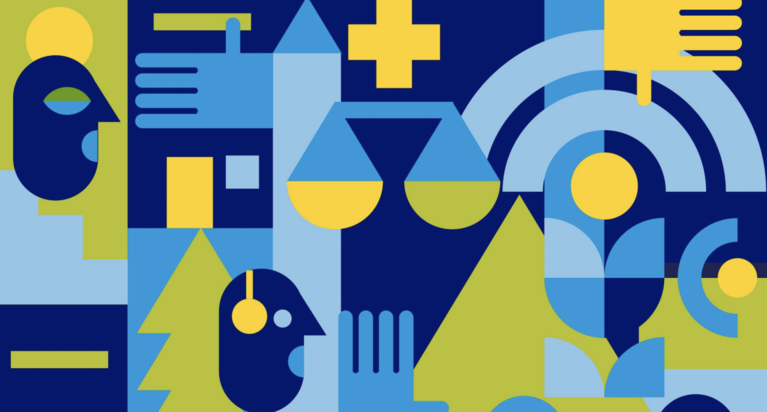 Today, the Behavioral Health Administration (BHA) released Strengthening the Behavioral Health Workforce in Colorado: An Approach to Community Partnership, a strategic plan to strengthen the behavioral health workforce in Colorado to ensure we have a behavioral health system that offers accessible, meaningful, and trusted services.
"The number of people struggling with behavioral health challenges in Colorado continues to grow. Additionally, we are emerging from the acute stages of a traumatic pandemic that continues to impact medically vulnerable populations. Colorado needs us now. As directed by Senate Bill 22-181, we are responding to this call by co-creating a people-first behavioral health system that meets the needs of all people in Colorado," said BHA Commissioner, Dr. Morgan Medlock. 
The bipartisan bill sponsored by Sens. Cleave Simpson, and Jeff Bridges and Reps. Lisa Cutter and Tonya Van Beber allocated one time-federal stimulus funding to the BHA to develop the Behavioral Health Workforce Strategic Plan. In the first two years of its implementation, the plan will focus on specific efforts to increase the number of people in the behavioral health workforce, such as strengthening career pipelines and publicly funded behavioral health providers and addressing structural barriers to entering the behavioral health field, overall improving access to care, especially for rural, frontier, and historically-excluded populations. 
"A strong behavioral health workforce is the backbone of any behavioral health system, which is why the BHA is prioritizing this work in the first three months of its establishment and will continue to prioritize the implementation thereafter," said BHA Deputy Commissioner of Operations, Summer Gathercole.
The BHA engaged stakeholders, people with lived experience, and community members to inform the development of the workforce initiatives in this plan. In particular, the December 2021 Stakeholder Recommendations to Address the Behavioral Health Workforce Shortage report and the January 2022 Behavioral Health Transformational Task Force Report were among the foundational documents. The initiatives set in motion by this plan will continue to be monitored, evaluated, and shaped by feedback from community leaders, the Office of the Governor, collaboration with other state agencies, and final authorization by the Colorado General Assembly. 
While this plan is intended to provide an initial framework to strengthen the behavioral health workforce, the BHA recognizes that there are still many aspects that need to be co-designed with stakeholders and the communities we serve. The details of this strategic plan will continue to be refined over time.    
The BHA believes all people deserve whole-person health. This strategic plan is the first step in a transformative, thoughtful, and networked effort to build out an effective and supported behavioral health workforce. 
Learn more our workforce development initiatives and subscribe to our monthly BHA newsletter to stay informed of informational opportunities, technology announcements, and all BHA news.