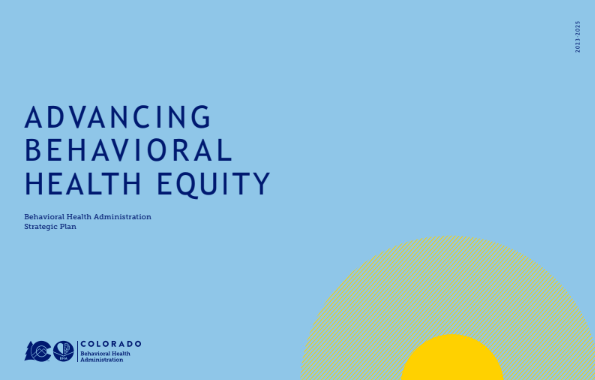 The Colorado Behavioral Health Administration (BHA) released a strategic plan outlining its critical priorities for the next three years. The plan explains the BHA's creation, how the BHA works, priorities and key strategies, desired outcomes, and a visual roadmap representing how the BHA will achieve behavioral health care reform in Colorado.
"This strategic vision is a story about the people of Colorado demanding change, being acknowledged by Governor Polis and state leaders, and catalyzing the formation of the BHA, the single entity accountable for transforming the way people access and receive mental health and substance use care in Colorado," said BHA Commissioner, Dr. Morgan Medlock. 
The plan was informed by the work of the Behavioral Health Task Force (BHTF), stakeholders, the BHA Advisory Council, which is composed of people with lived behavioral health experience, the Governor's office, government partners, and BHA staff. 
The BHA will focus on six key areas, reflecting the BHTF's six pillars, over the next three years, including improving access to behavioral health care, making behavioral health care more affordable, bolstering the behavioral health workforce, promoting accountability, uplifting lived experience, and improving whole person care.
In the next three years, the BHA desires a behavioral health system that is equitable and easy to access, meeting the needs of all people in Colorado. We strive to be an administration representing our values of truth, equity, collaboration, community-informed practice, and generational impact.